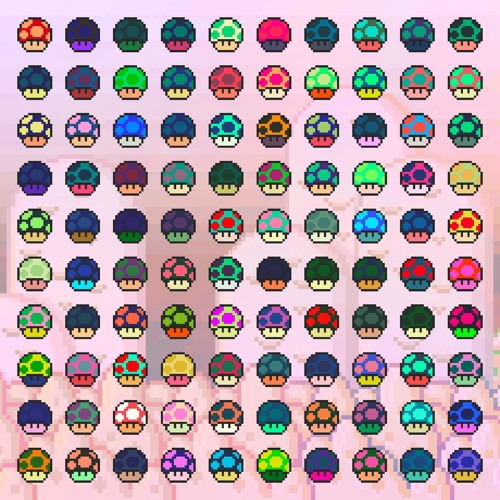 Against all odds, this podcast persisted and endured, and now we're at the one-hundredth episode. The best idea I had to celebrate this milestone was sharing all the lesser-known VGM tracks I came to love since I began Singing Mountain — the VGM gems that I would have never unearthed if I hadn't been doing research for this show. Enjoy. Please! Partake in the brand new Singing Mountain Patreon: https://www.patreon.com/singingmountain Track listing:
0:13: Baby Bird / Bravely Default / Revo
3:00: Hole Overview / Pebble Beach Golf Links / Shigekazu Kamaki
5:12: Ending Theme / Panorama Cotton / Kenichi Hirata
7:20: Essential Vitamins (Blue Blue Moon) / Yuzo Koshiro / Super Adventure Island 12:39: Like the Wind / Elemental Master / Toshiharu Yamanishi
17:25: Field Theme / Mysterious Castle Murasame / Koji Kondo
21:25: Sunset Town / Sonic the Fighters / Maki Morrow and Takenobu Mitsuyoshi
26:03: Theme of Adol / Ys: Ancient Ys Vanished (PC88) / Yuzo Koshiro
29:39: Cascade Capers / Donkey Kong Country 3 (GBA) / David Wise
33:18: Blue Resort / Bomberman 64 / Akifumi Tada
39:30: Night Shift / Treasure of the Rudras / Ryuji Sasai
42:02: Levels 5 & 6 / Dance Aerobics / Unknown Composer
44:50: Title Screen / Clown-o-Mania / Roman Werner
49:41: Warth (Rune's Theme) / Ippo Takeuchi and M. "Gaki-Chan" Nakagaki / Phantasy Star IV
52:58: The Sun Also Sets / Waku Waku 7 / Masato Araikawa
58:00: Title Theme / Wheel of Fortune: Family Edition / David Wise
60:57: Beyond the Colosseum / Demon's Crest / Toshihiko Horiyama
65:07: Like Sisters / Twinkle Star Sprites / Takao Oshima 68:59: Eagle's Theme / Fighting Street / Yoshihiro Sakaguchi
72:50: Daddy Mulk / NInja Warriors / Hisayoshi Ogura
77:41: Death by Glamour / Undertale / Toby Fox
82:45: The Hunt / River City Girls / Megan McDuffee Drew on Twitter: https://twitter.com/drewgmackie
Singing Mountain on Twitter: https://twitter.com/singmopod
On Facebook: https://facebook.com/singingmountainpod/
On iTunes: https://itunes.apple.com/us/podcast/singing-mountain/id1252832457
On Spotify: https://open.spotify.com/show/2ISyNLUc1ALxzvjBqw4ru3
On Google Play: https://play.google.com/music/m/Ifofiaeephbs27wb6cqr24dlgl4
On Instagram: https://www.instagram.com/singingmountainpod/ On YouTube: https://www.youtube.com/channel/UC9f9iAcO1ZMTYVH91c2Jsyw Official website: https://singingmountainpod.com/
TableCakes Productions: https://www.tablecakes.com
Subscribe to the newsletter: https://tablecakesproductions.substack.com/subscribe
Baby Bird, Adea's theme from Bravely Default sounds very good for a saxaphone themed track, I heard you saying that it sounded like some lost 80s sitcom. I think it sounds to me like some lost 80s anime opening.
Congratulations. Drew! I was the one asking about Dawson's Creek. Didn't you have a short gig as an extra on that show once?
CONGRATS BOYO!
Drew! Congratulations on 100 episodes! I've been there from the beginning, more or less, I remember liking the posts on your Tumblr for the first three episodes, so that counts, right? Anyway, I love this podcast endlessly and I hope to hear so much more. Every track on this episode was perfect.
Great find! Love those synthy beats!
Hmmmm who could have linked this song to Boys Boys Boys by Sabrina… ;D glad you still think it sounds similar too.
Congrats on the 100th episode Drew! Can't believe I've been listening for 70 or so episodes! How time flies :D. Here's to 100 more!
OMG I actually shipped Locke and Celes together before I knew it was true!
I like how this is kind of a Deja-Vu-ish episode of VGM tracks Drew thinks is lesser known
Congrats! Happy 100th episode!
Woot! 100!